Sandy Jones - THE JONES TEAM
Broker | REALTOR® at Hawkins-Poe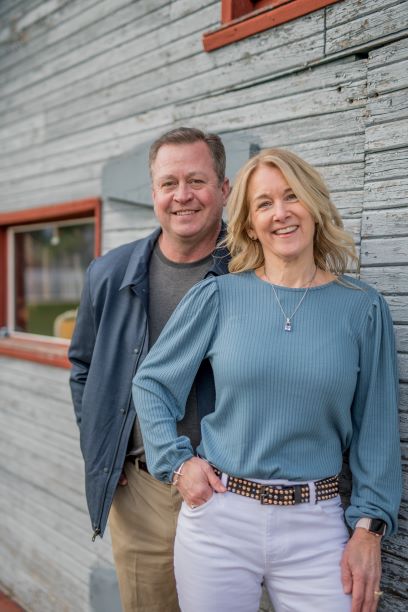 Office: (253) 274-8981
Mobile: (253) 514-1988
Kindly Review Us Here


More About Me
Your Trusted Premiere Real Estate Expert
I love living in Gig Harbor and I love selling real estate in our amazing area!
I am passionate about my business and am energized by helping others by making a difference in their lives both professionally and personally. I combine knowledge, experience and hard work with quality, personalized service and individual attention to every one of my clients. I attribute my success as a Realtor to my inherent desire to provide exceptional service to my clients while creating ongoing relationships based on trust, communication and mutual respect. I always look out for the best interest of my clients as well as strive to make every real estate transaction as seamless, pleasant and successful as possible.
Prior to Real Estate, I graduated from Florida State University with an English Literature/Education degree and have taught both High School and Middle School. Prior to moving to Colorado, I flew the friendly skies as a flight attendant with Alaska Airlines for 11 years; plus, I have my pilot licenses (CFI,CFII & MEI) whereby I was a flight instructor at Boeing Field.
My Team...
My husband and Mercer Island High School sweetheart, Gary has been in aviation all is life; however, he recently joined my real estate team! We have two wonderful sons, Bryan is 27 and Connor is 24; plus, a sweet Golden Retriever named Lola. I began my Real Estate career when we moved back to Gig Harbor from Castle Rock, Colorado in 2005 and I love what I do! The combination of my background experiences has created my strong foundation of customer service, marketing, sales, negotiation communication and instruction. Coupled with Gary's top-notch attributes including his Air Force background as a Fighter Pilot and his experience as a Captain at United Airlines, we are the team for you.
First Class Service
Whether we are selling a million dollar plus luxury listing or helping a first-time home buyer, we offer our clients first-class service, stellar communication, attention to detail every step of the way. We would be honored to have the opportunity to work with and for you!
Email Sandy Jones - THE JONES TEAM
---
Recent Broker Listing Activity